Manager, Operations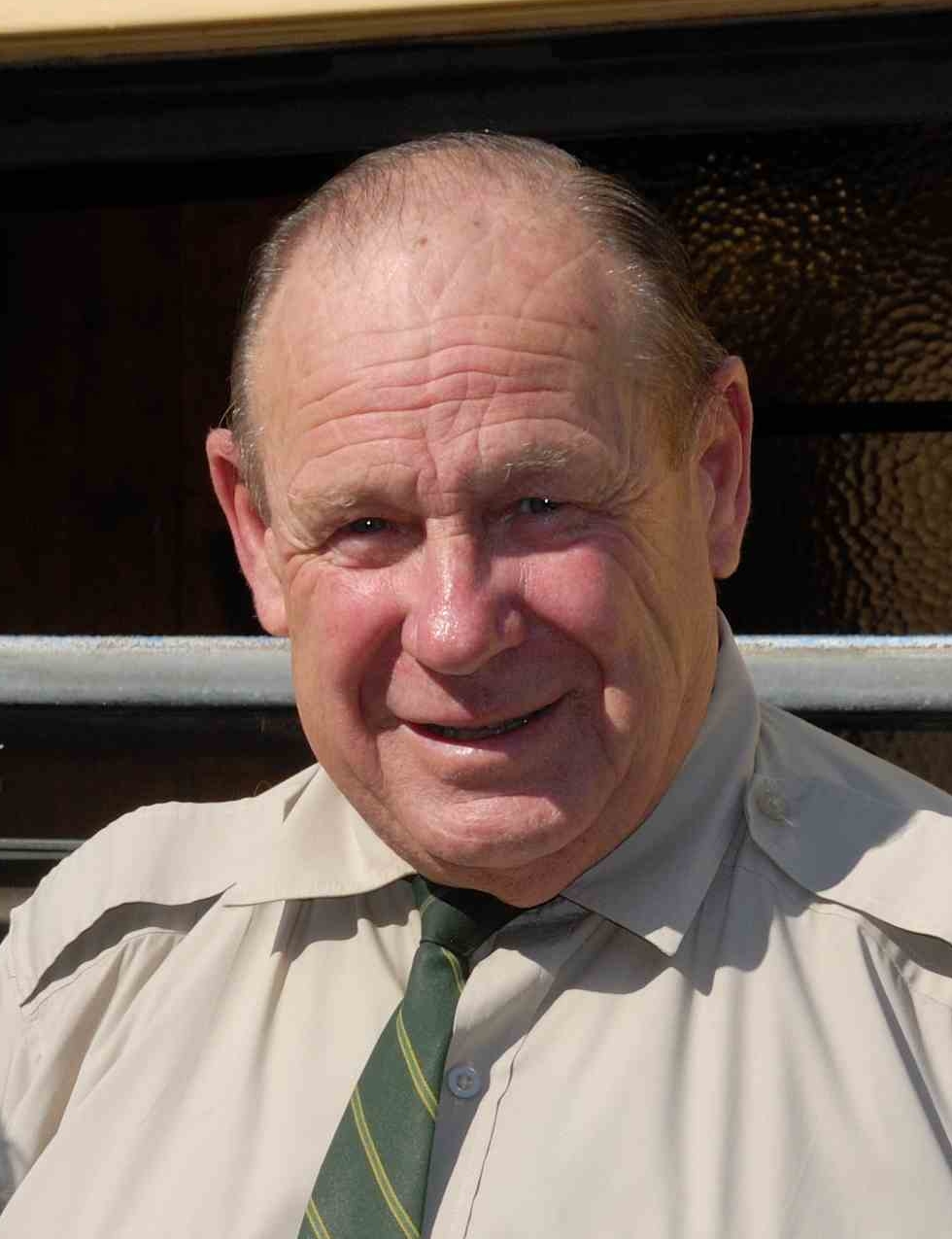 Trevor Blight
The Manager Operations and Marketing oversights of rostering of operations personnel, collection and presentation of statistics regarding passengers carried and train movements, issuing of train notices and working timetables and control of appropriate documentation. He chairs the Operations Committee
Trevor has been a SteamRanger volunteer since 1970 and took up this role in 2013. Before retiring he was employed in the retail banking industry at a number of locations in South Australia. He is a qualified SHR Guard, Train Controller and Station Master and has been responsible for a range of "behind the scenes" operations roles, most significantly in catering, staff rostering and marketing areas.


Trevor may be contacted at the email address
operationsmanager@steamranger.org.au

Manager, Marketing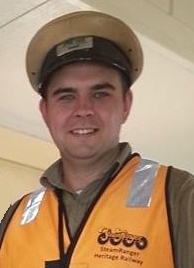 Peter Michalak

The function of marketing our services through liaison with government, statewide and regional tourism bodies is a critical part of the Board of Management activities. In recent years this position has been undertaken by the Operations Manager prior to which outside consultants were sometimes involved. Peter was appointed to this role in November 2014 after being a SteamRanger volunteer since 2009, and has been involved with many facets of the organisation since joining us.

Outside of SteamRanger, Peter comes from an IT background, where he currently works as a System Administrator at an eastern suburbs college.

He is a qualified Station Master, recently qualified Guard, maintains SteamRanger's marketing website, and has assisted his wife Sarah in rostering during 2013/14.

He is also a member of the Operations Committee.






Manager, Infrastructure

Infrastructure comprises condition monitoring, modification and repair of SteamRanger infrastructure assets under the broad categories of Signals and Telegraph, Bridges, Buildings, Stations, Platforms and Depots.
No applications were received for this position when applications were last sought.
Pending filling, duties are being shared by other members





Manager, Track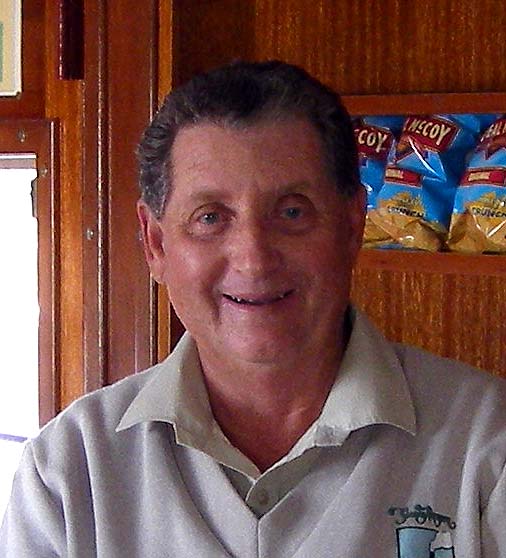 Ray Green
Track maintenance an important function within SteamRanger. It comprises condition monitoring, modification and repair of SteamRanger track assets, regular track inspections, and acquisition and maintenance of track machinery.
Ray has been a member of the track and depot teams since moving to South Australia in 2004 and is also qualified as a guard, station master and ticket officer.
He was appointed to the Track Manager position in early 2011.








Manager, Safety

Peter Charlson
The Manager Safety is responsible for the safe operation of services over the railway including safeworking and rail safety management, training, assessment, incident investigation and reporting to accrediting bodies.
Peter comes to SteamRanger after a long career in the electrical power generation and distribution industry.
He is a qualified locomotive engineman and active contributor to mechanical maintenance activities.






Manager, Mechanical Services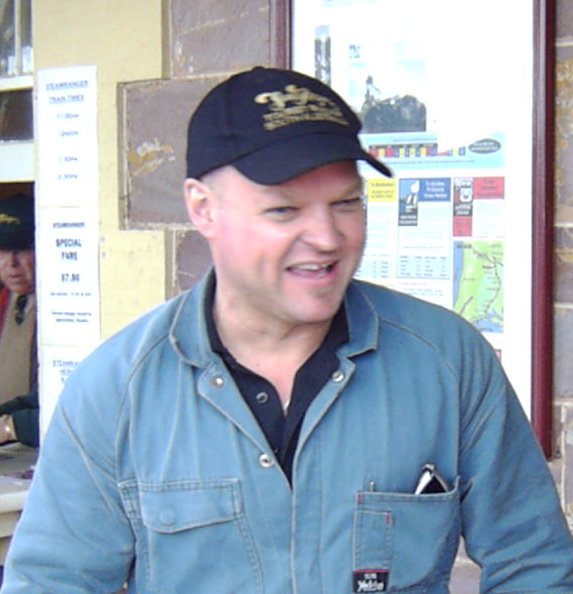 Craig Dunstan
The Manager Mechanical Services is responsible for making available locomotives, railcars and rolling stock to satisfy operational requirements. Subordinate foremen will work as team leaders in each of these asset areas and to manage the Mt Barker and Goolwa workshops on a day to day basis.
Specific responsibilities of the position include preparation of crew rosters, maintenance and upkeep of machinery, equipment and tools, participation in periodic audits, inspections and accreditations, control of appropriate documentation and records and liaison with external bodies.
Craig was appointed to this position in 2006. For many years a committed member of the loco team, Craig is a trained automotive tradesman. He is employed in a senior position in the retail motor vehicle industry.
He is assisted in various day to day facets of his role by Shaun Cassidy as workshop fitter at Mt Barker, and long serving workshop volunteers Ian Johnston and Peter Charlson. Craig is Chair of the SHR Locomotive and Rollingstock Committee and a member of the Operations Committee.





Manager, Human Resources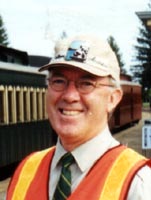 Andrew McDonough
The Manager Human Resources is responsible for overseeing training, assessment and record keeping in regard to OHS&W, First Aid and Safe Working across the organisation, including those activities specifically delegated to other managers.
The manager is also responsible for oversight of recruitment and induction of volunteers and for volunteer and staff welfare and sucession planning.
Andrew comes to this position after an earlier stint as Marketing Manager where he was responsible for introducing a number of valuable initiatives aimed at broadening our customer base.
He brings skills and enthusiasm gained as a senior manager for an major international appliance manufacturer and has quickly gained the confidence of volunteers as very approachable team leader in the often tricky field of human resource management. Andrew has a good "coal face" knowledge of SteamRanger operations through being a fully qualified guard, stationmaster and ticket officer